The Detroit Sinus Center is proud to be your premier choice when you're looking for a sinus center in Allen Park, Dearborn, Southfield, and the entirety Detroit metropolitan area. Our mission is to provide the highest quality of sinus care for our patients. To accomplish this, we're committed to providing a large variety of treatment options in order to accommodate any and all sinus and nasal needs that a patient has.
Our Treatment Options
We offer a wide array of treatment options for our patients depending on their needs. Some of the services that we provide in our sinus center include the following: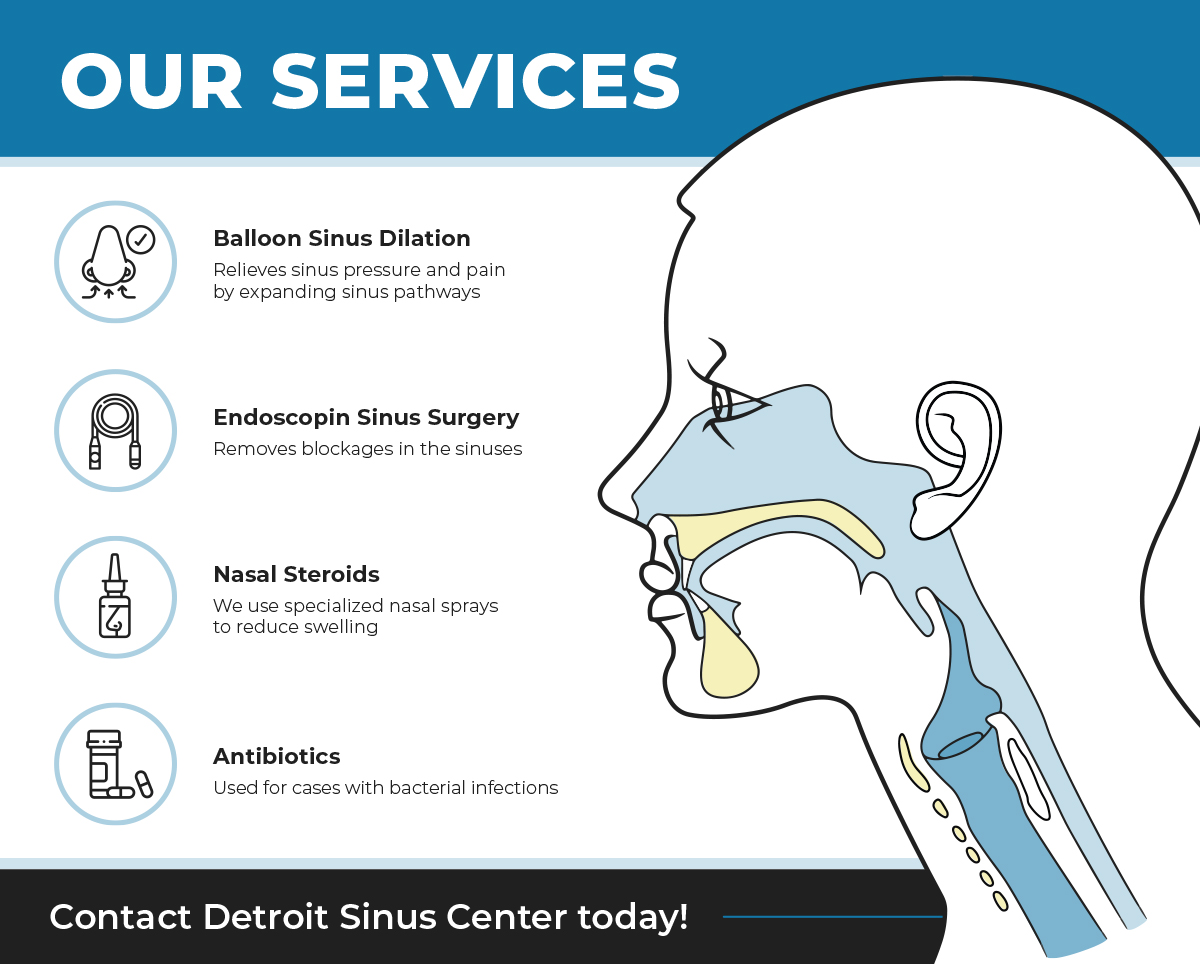 Balloon Sinus Dilation – This is an advanced treatment procedure that is safe, effective, and minimally invasive. It will expand the sinus pathways and also repair drainage problems in the nasal cavities. Balloon sinus dilation will allow you to have instant and lasting relief from any sinus pressure and pain.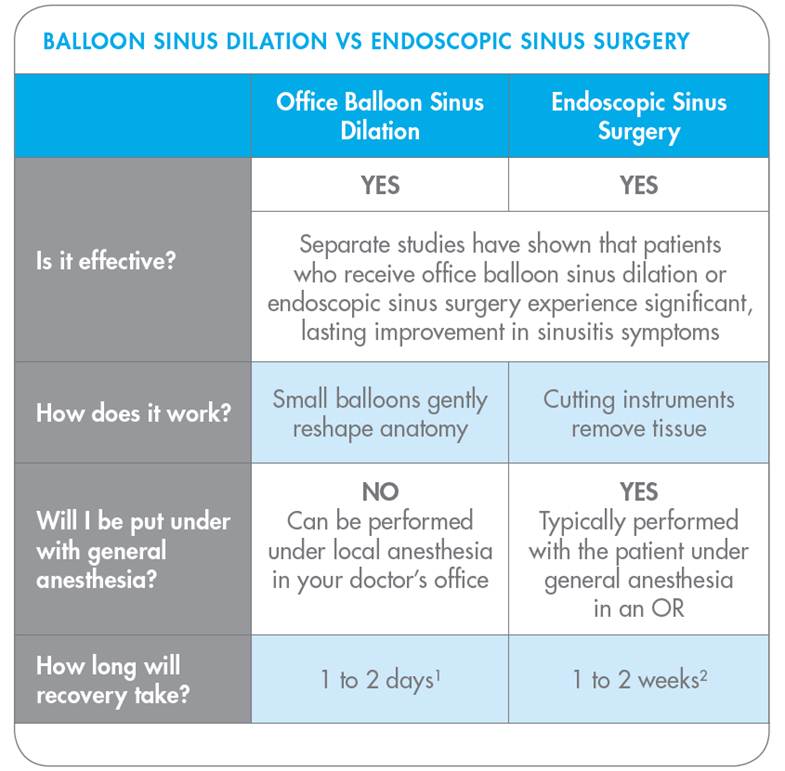 Endoscopic Sinus Surgery – This is another one of our advanced surgical procedures. This surgery is used to remove blockages in the sinuses. This treatment will help with breathing and also relieve pain from your sinuses.
Medical Therapy – We also provide a wide array of other medical therapy treatment options to heal our patients if advanced procedures aren't needed. Some of these include:
Nasal Steroids – This spray can help relieve pain and pressure by decreasing the swelling in the mucous membrane lining.
Antibiotics – Antibiotics are recommended if a sinus inflammation has developed into a bacterial infection.
Decongestant Nasal Drops – These drops will reduce swelling and soothe the mucous membranes in order to ease breathing through the nose.