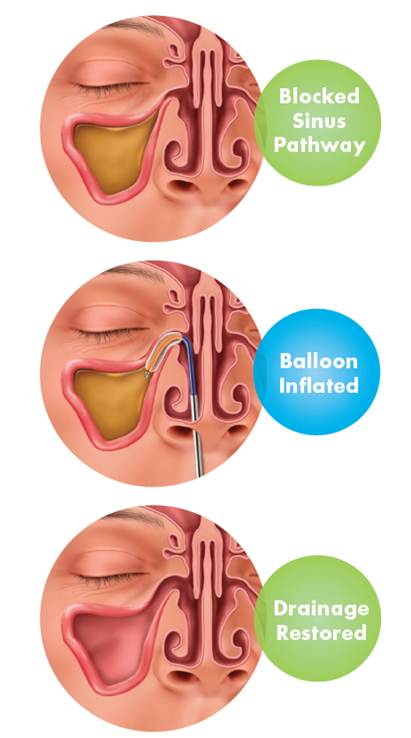 Our Allen Park & Southfield balloon sinuplasty procedure utilizes small balloons that Dr. Pinnock places in the nose and sinus region. These small balloons are gently inflated to expand the sinus pathway. This method has been proved to be safe and effective for many patients who find that medication is not effective for their sinus pain.
Our Dearborn, Allen Park, Detroit, and Southfield balloon sinuplasty procedure has many benefits, including:
Instant, lasting relief from sinus pain and pressure
Comfortable, convenient procedure that can be done right in the Detroit Sinus Center office
A fast recovery period; many patients are able to return to normal activities within one or two days
May reduce medical costs
 Dr. Pinnock is both board-certified and experienced in in-office balloon sinuplasty procedures. He has performed the procedure countless times at Detroit Sinus Center with excellent results from our patients. Contact our office today to schedule your own procedure and find lasting relief from chronic sinus pressure.