What Are Sinuses?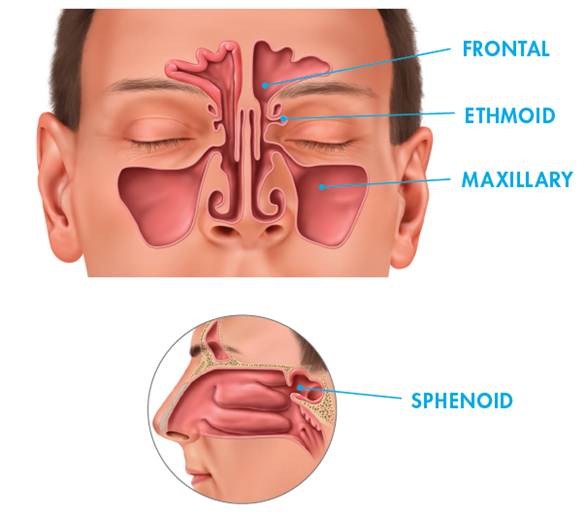 Your sinuses are a system of hollow cavities throughout your skull that are all interconnected. Some are larger than others, with the largest being about an inch across. While quite small, the sinuses in your body can play a pivotal role in your level of pain and discomfort. There are four different kinds of sinuses in your body, including:
Maxillary Sinuses: These are in the cheekbones and the largest of the sinuses.
Frontal Sinuses: These are in the low center area of the forehead.
Ethmoid Sinuses: These are on the nasal bridge, between the eyes.
Sphenoid Sinuses: These are behind the nasal cavity, in between bones.
Each time you breathe, the air that comes in is humidified with mucus in the sinuses, collecting pollutants and bacteria. The tiny hairs that line the sinuses move the bacteria and pollutants with the mucous into the throat. Once you swallow, the acid in your stomach destroys the pollutants.