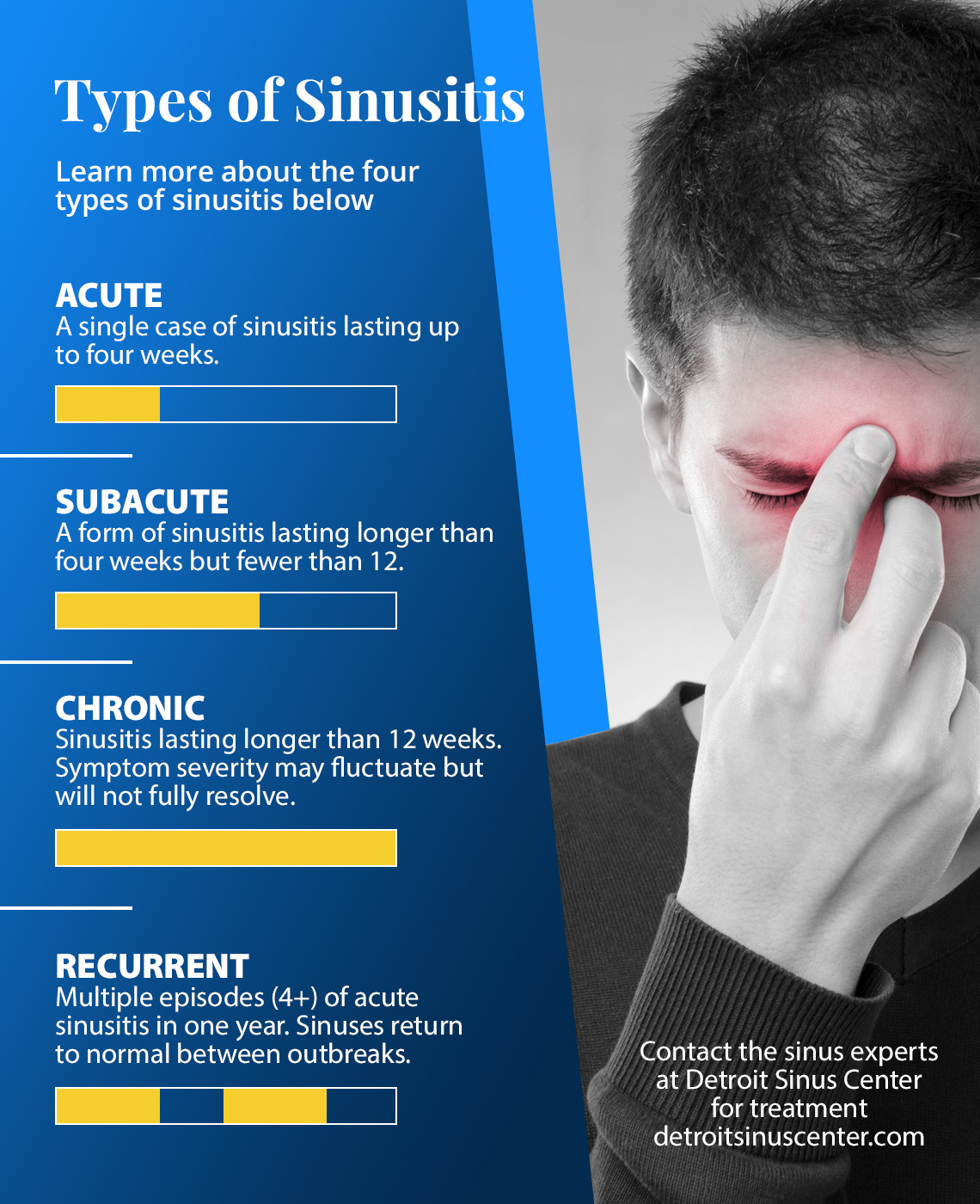 Sinusitis is the swelling or inflammation of the tissue that lines the sinuses. Under normal circumstances, your sinuses are filled with air, but they can easily become blocked and can cause fungi, fluid, bacteria, and viruses to accumulate into an infection. You may be suffering from sinusitis if you have any of the following symptoms:

Loss of smell

Bad breath

Coughing

Headache

Facial tenderness or pain

Lack of energy

Nasal congestion and/or discharge

Irritated throat

Postnasal drip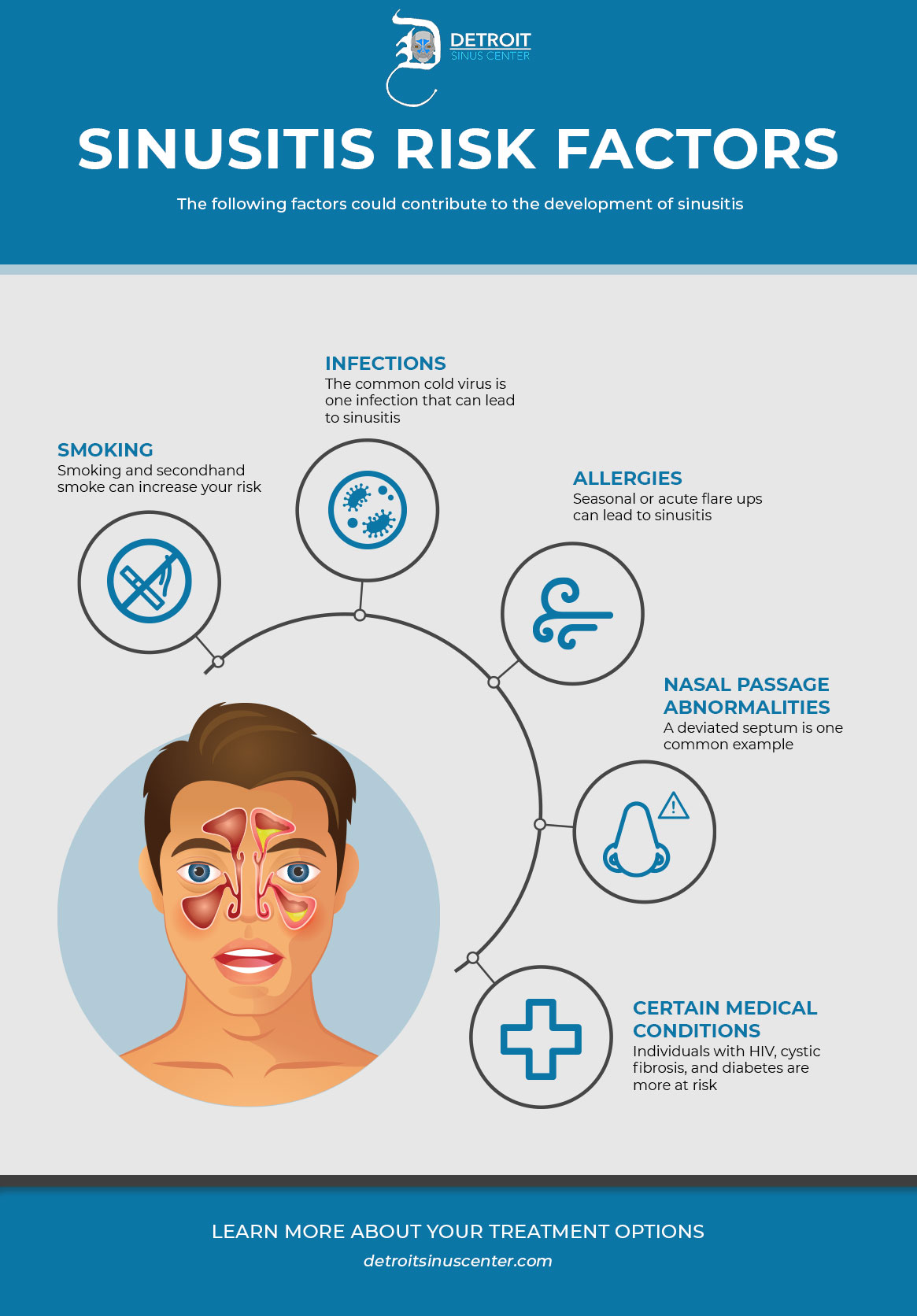 Although they have many similar symptoms, there are three types of sinusitis: acute, recurrent, and chronic. At Detroit Sinus Center in Allen Park, our doctors specialize in all types of sinus issues and want to help you determine what type of sinusitis you may have.
Acute: If the above symptoms resolve in four weeks or less, then you may have acute sinusitis. Acute sinusitis typically occurs after a cold, and typically can be resolved within a week to 10 days. If the symptoms have not dissipated and are left untreated, it can lead to a more serious sinus infection or other issues.
Recurrent: If your sinusitis clears up, but reoccurs frequently, then you may be dealing with recurrent sinusitis. Typically this applies for individuals who suffer from four or more acute sinusitis outbreaks a year. Individuals who suffer from recurrent sinusitis will have another infection after one passes, making individuals feel as though they are trapped in a cycle of sinus infections.
Chronic: If you suffer from the symptoms above for a minimum of 12 weeks, then you may be suffering from chronic sinusitis. Chronic sinusitis typically stems from untreated or unresolved cases of acute sinusitis. It can also be triggered by infections, sinus growths, deviated septums, respiratory tract infections, allergies, and other medical conditions.