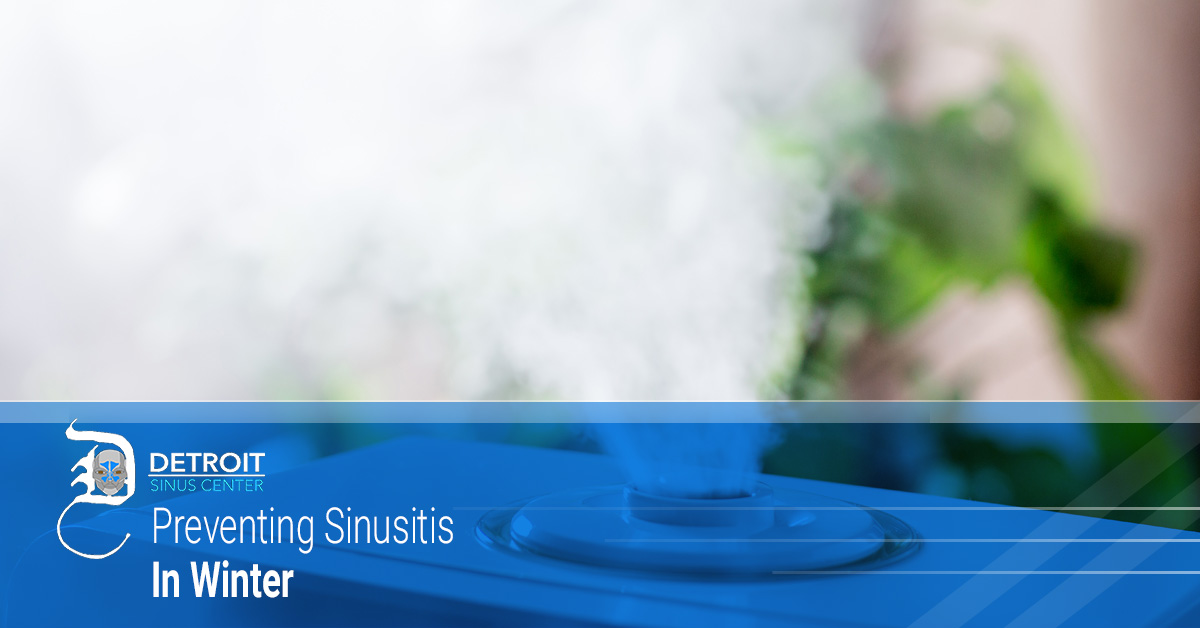 Winters in Detroit are unforgiving — and even your sinusitis can be affected. The wet, heavy snowfalls, the ice-cold, bitterly dry days in January, none of it helps your nasal cavities. If you're already prone to sinusitis, a Detroit winter can make it even worse.
The sinus doctors at Detroit Sinus Center have some tips to help you stay healthy and happy this season, and these tips can hopefully keep your sinusitis at bay. In the event you do run into issues that continue to make life more difficult and painful, we offer medical therapy, balloon sinus dilation, and endoscopic sinus surgery to provide you with the long-term sinus relief you're looking for. Learn more in our blog, and contact our sinus center for a consultation!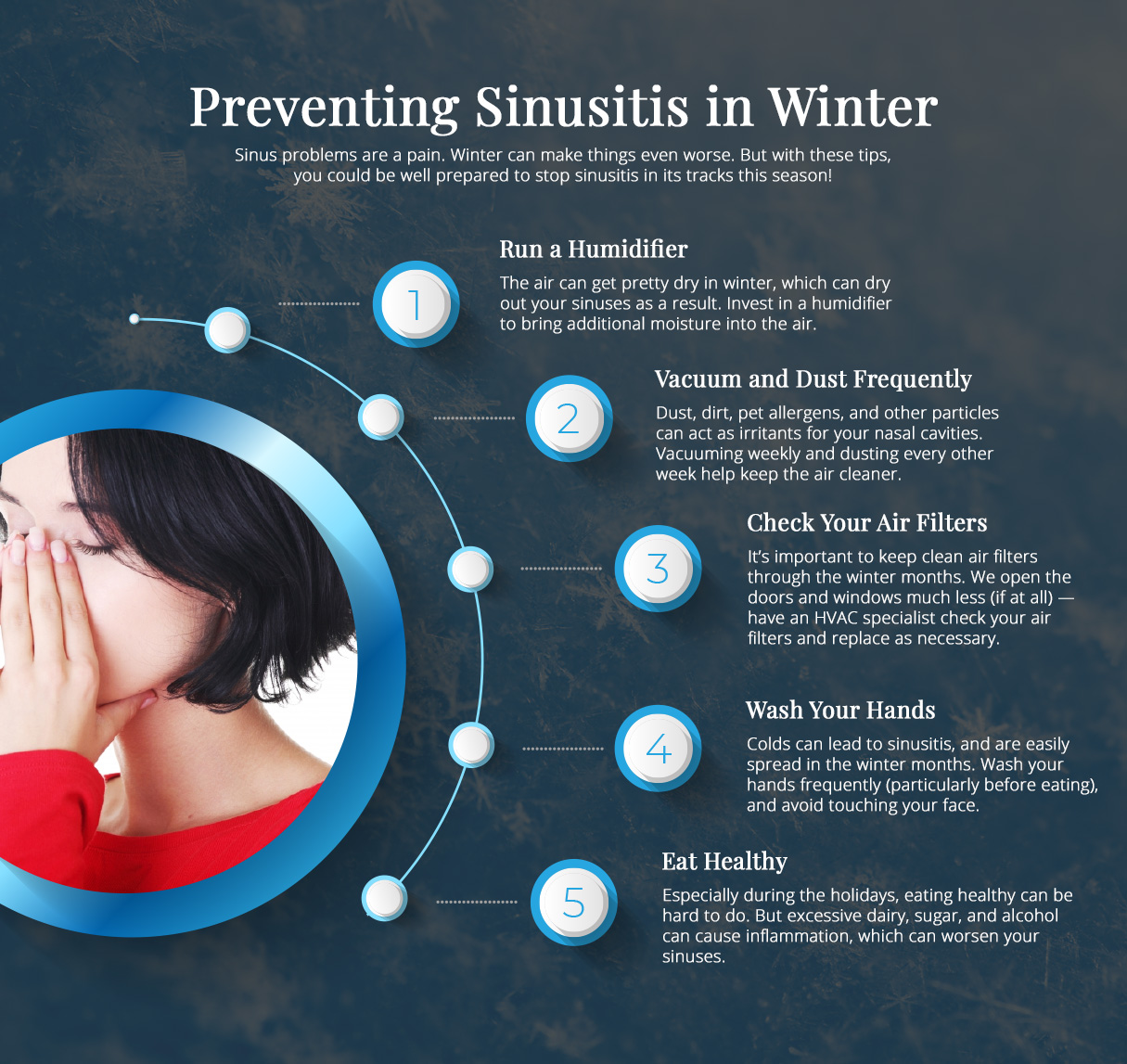 Improve Your Air Quality
When you think about it, nearly every breath we take passes through our noses. While our nose hairs are designed to help trap things from entering, they also can't close things off completely (otherwise we wouldn't be able to inhale at all). Improving air quality is one of the first steps to having healthier sinuses. Here are some recommendations from our sinus doctors:
Humidifier
The air can be super dry in winter, which is evident by our cracked skin and chapped lips. Invest in a good humidifier to put some moisture back in the air.
Air Filters
If the air filters in your home aren't doing their job, you're breathing in air that keeps circling through and not being cleaned. This can inflame or irritate your sinuses, which can make your chances of developing sinusitis more likely. Check with an HVAC specialist in the area to make sure your air filters are clean and efficient, and replace them as necessary.
Clean Regularly
Dust, mold, dirt, pet allergens, dander — all of these things can irritate your sinuses. Vacuuming on a regular basis, as well as dusting, can reduce or eliminate these particles from the air. Try vacuuming at least once a week in winter, and dust every other week to keep things cleaner and the air quality better.
Wash Your Hands
It's something that every doctor will tell you, and our sinus doctor is going to reiterate it again — it's that important. Washing your hands is one of the best ways to prevent sinusitis, because it can prevent you from contracting a cold or the flu. Oftentimes, sinusitis can stem from a cold — washing your hands can keep this from happening.

Eat Healthy Foods
Let's be honest — especially during the holidays, who really wants to eat healthy? Delicious desserts, Grandma's mac 'n' cheese, buttery mashed potatoes — they're all hard to pass up. While our sinus doctors aren't saying you should rule this out entirely, we do know that certain foods can cause inflammation, which is exactly what your sinuses don't want. Sugar, dairy, and alcohol can all lead to inflammation throughout your body, and your sinuses are no exception. Balance things out with leafy green vegetables and fresh fruits — your sinuses will thank you.
If all else fails, know that Detroit Sinus Center is just a phone call away! With two locations in Allen Park and Southfield, it's easy for you to get the sinusitis care and long-term treatment you deserve. Call us today!